'SONGS OF CONNECTION' is out now ~
"Link Wray plays cumbia…."
This album is a confluence of felt responsibility to pass along some wisdom regarding living in right relationship with all of life to the youth and to embrace my love of old school cumbia by employing those grooves and approaches to song arrangements. From there began the journey of creating this record. The music gives voice to the land and acknowledges the spiritual dimensions of life while maintaining a clear message and non-anthropocentric perceptual clarity. I believe music is of central importance for practicing reciprocity with all of life and for maintaining proper understandings of our place in this diverse world. Having a young teen evoked a sense of responsibility, or need, to make a clear statement. There is so much mind junk and distraction out there, I felt compelled to offer simple truths to help ground young people in a way that is generative. The message acknowledges the personhood of all beings and their place in the great dynamic balance and harmony that existed everywhere before the rise of a narrative of patriarchal domination and control. This false narrative continues to threaten life, sovereignty, and rights to freedom. Like Fela Kuti, a celebratory groove is a necessary part of any subversive stance.
For whatever reason it is often considered taboo to offer instruction through music, but that is a big part of what music has been for thousands of years. Music and story teach honor and respect for life. Themes of symbiosis and biodiversity are brought to life through creative means. The goal here is cultivating responsibility and relationship through sound and song. As an artist I continue to aim at creating liminal dimensionality and sonic worlds in performance and studio work. This album is a musical offering in service to creating positive futures rooted in Indigenous ways and wisdom, woven into deep grooves.
Joining me on the album are: Jesse Murphy on bass (Brazilian Girls, Norah Jones, John Scofield), John Medeski on keys (MMW), Roberto Rodriquez on drums and percussion (Marc Ribot, Gloria Estefan), Manuel Quintana on drum kit (Lenny Kravitz, Shawn Mendes). Storey Littleton and Calder Mansfield singing harmony. Chris Zaloom and Alex Simon on lap steel. The music was mixed by (Grammy winner) Danny Blume and myself. Recorded in the Catskills at Hidden Quarry by Danny.
We have been performing the album since last fall and it has been a joy, each show very different. We have several shows coming up in the next few months. Come join us and pick up a copy of the record via bandcamp or at your favorite record store!
Music has always been about giving thanks, achieving union with the spirit world, expressing a point of view, and grooving. A mystical and pragmatic wedding...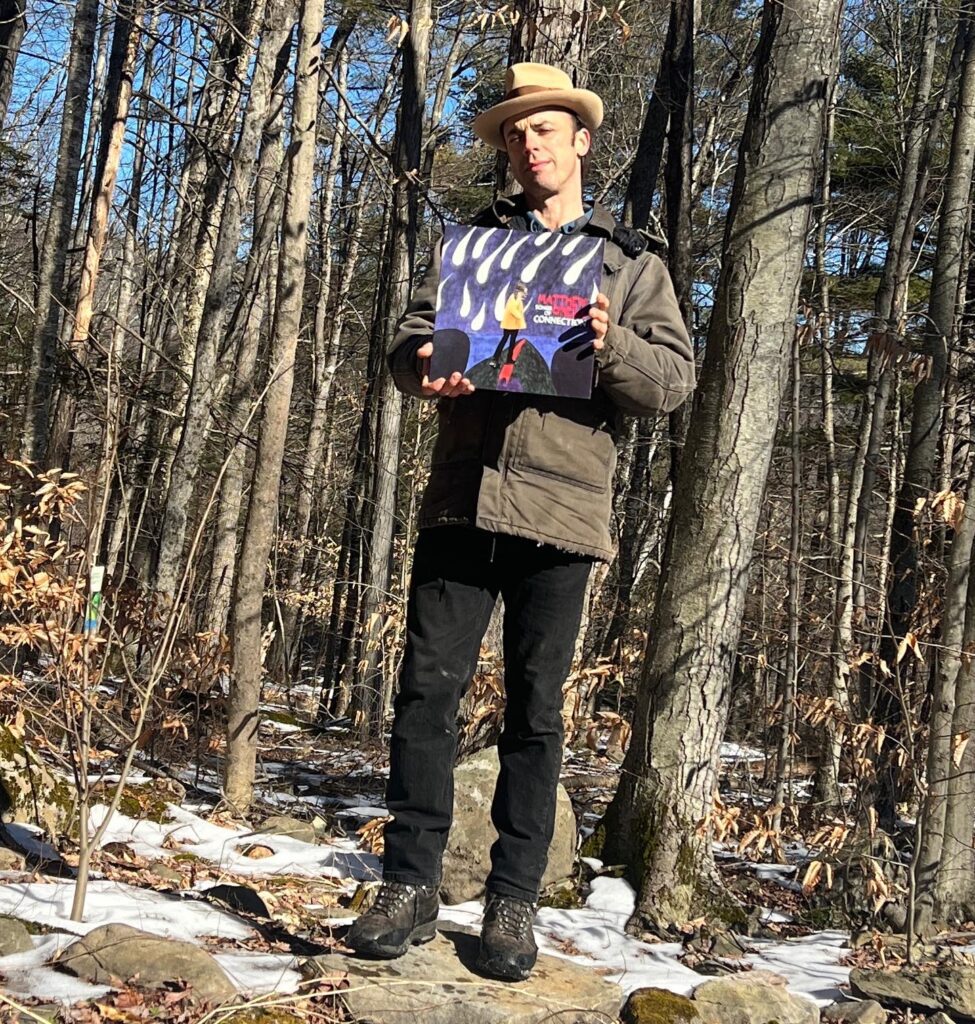 Peace,